HOSTING SOLUTIONS SERVER MONITORING - $39.99/mo.
Looking to generate more traffic to your site? From search engine optimization to linking opportunities, you'll find what you need at Hosting Solutions.
Initial Server Setup


If you have a new server, we'll setup and configure the server completely from scratch to get the server ready for your use!

24x7x365 (5 minute interval) Server Monitoring with Reboot


If your server is down, we will follow your instructions to reboot it by either contacting data center or accessing reboot port. Reboots are guaranteed within 15 minutes.

Monitoring Stats
Access your monitoring stats online, in addition to our weekly uptime reports e-mailed to you!
Within 6 Hour Response Time Guarantee for Support Tickets


Statistically, most tickets are responded to in less than 1 hour.

Within 24 Hour Resolution Time Guarantee for Support Tickets


Statistically, most tickets are completely resolved in less than 3 hours.

Unlimited Admin Work Time


We do not limit the amount of work we do for you, and we do not have any additional fees!

Backend Server Software Support and Upgrades


Kernel, Apache (ver 1, 2, 2.2.x), PHP (ver 4.x & 5.x), Mysql (ver 4.0, 4.1, 5.0), Perl, Exim, FTP, WHM/CPanel, etc...

System Security, Optimization and Hardening


Performed upon your request as often as you would like. We have a comprehensive list of security software we install and support listed below. If you have any special security requirements, please contact us

WHM/CPanel Technical Issues


System updates, debugging errors, patching bugs, system compatibility checks.

Server Backup Restoration


If your server requires a restore, we'll restore all of your backups returning your server back to normal.

Disaster Recovery & Hack Recovery


If your server is crashed or hacked, we will determine the cause and rebuild your system from backups.

Server Migration


If you are moving accounts from one server to another, we will migrate them for you from the old server to the new server. You must have root access and CPanel running on both the old server as well as the new server.

3rd Party Software Installation


Fantastico, RVSkin, CpanelPro, CpanelXp, ClamAV, Mailscanner, URCHIN, ZendOptimizer, Ioncube, GD, Curl, Freetype, Eaccelerator, Ruby on Rails, ImageMagick, Perl modules, etc...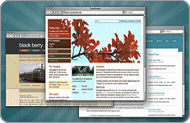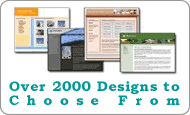 With a click of your mouse you may install an application with no programming experience required! Here are some of the most popular free applications:
Blogs
WordPress
Nucleus
b2e3volution
Content Management
Drupal
Geeklog
Joomla

HOT!

Mambo Open Source
PHP-Nuke
phpWCMS
phpWebSite
Post-Nuke
Siteframe
TYPO3
Xoops
Customer Service
Crafty Syntax Live Help
Help Center Live

HOT!

osTicket
PerlDesk
PHP Support Tickets
Support Logic Helpdesk
Support Services Manager